Generate Passive Income from High Yielding Multifamily Investing
A
Growing
Multifamily Investment Organization Creating Wealth & Freedom
Tips for
Multifamily Investing
This book is a quick guide on how you can make money by passively or actively investing in Apartments.
In this book, we will address three important aspects of Apartment investing- Mindset, Active Investing, and Passive Investing.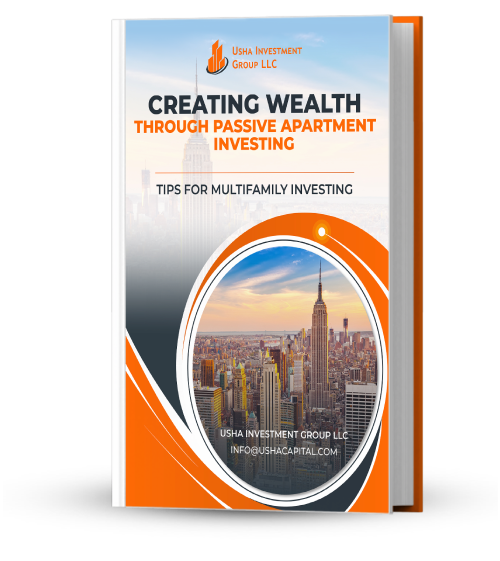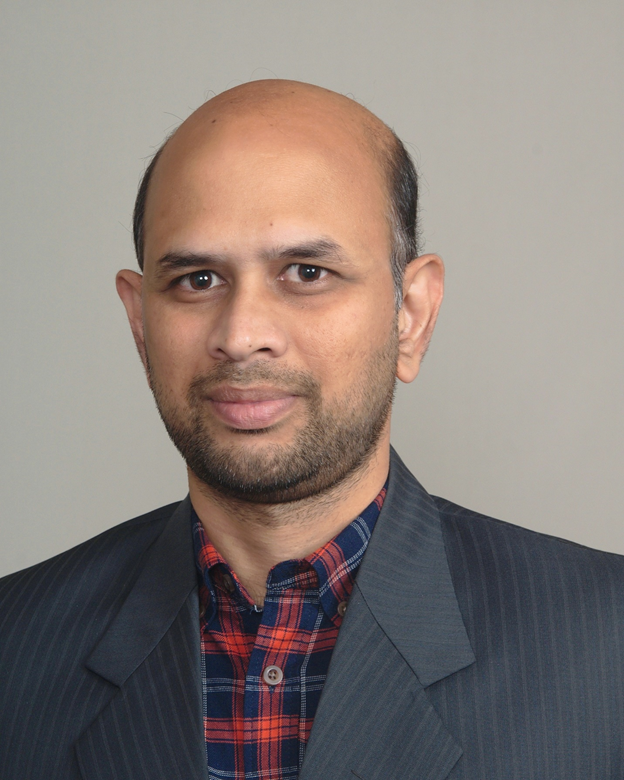 Rama Krishna Chunchu has a B.E in Mechanical Engineering from Osmania University, India, and corporate background in I.T.
He is the host of the podcast, "Multifamily AP360 (Earlier – Creating Wealth through Passive Apartment Investing.) 
He is the author of the book "Creating Wealth through Passive Apartment Investing."
He is an organizer of the "Multifamily AP360 Virtual Conference".
We are on a mission to provide win-win opportunities that are based on tried, tested, and proven systems.
Our vision is to have a company that is built on the foundation of friendship, trust, integrity, transparency, and communication.
The goal is to provide above-average returns by acquiring and repositioning stabilized or value-add multifamily in growing South-East Markets and to provide residents with an improved quality of living.
WHY
USHA INVESTMENT

GROUP LLC?
Residents pay monthly rent which covers all expenses and generated excessive income distributed to the investors
It is an increase in the value of assets over time. It is either natural for an asset to appreciate or forced by improvements.
Owners enjoy the tax benefits of owning real estate and can use bonus depreciation to keep more profits
An investment strategy that generates financial returns while also creating social & environmental impact programs.
We purchase under-performing assets and increase value through our proven value add business model.
Earn more profit from inflation with multifamily real estate. Multifamily has a long track record of beating inflation.
Join The

Usha Investment Group LLC
If you're ready to create passive income so you can generate a good weatlh to acheive your financial dreams!
HOW
USHA INVESTMENT GROUP LLC

HELP YOU TO GROW

SIGNUP
Fill out the contact form and connect with us.

CONNECT
We will connect with you to know more about your goals. So we can help you to invest in right place to achieve your goals

INVEST
We will share the new deals with you. If you are interested to invest then we will walk you through the process.

GROW YOUR WEALTH
With the investment you making a new stream to generate passive income that will help you to achieve your financial goals.
Interested In Learn About Our New Investment Opportunity?
HOW
USHA INVESTMENT GROUP LLC

HELP YOU TO GROW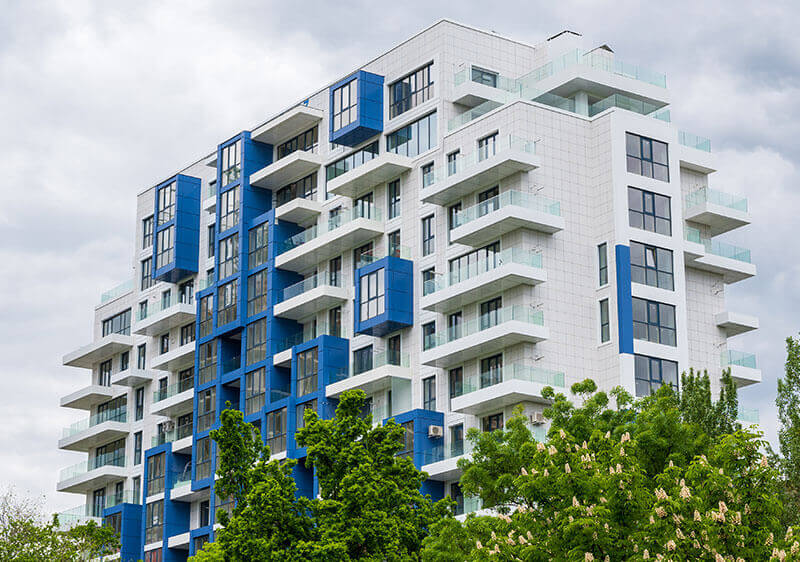 Property Name
Units: 1,330 | Property Type: Multifamily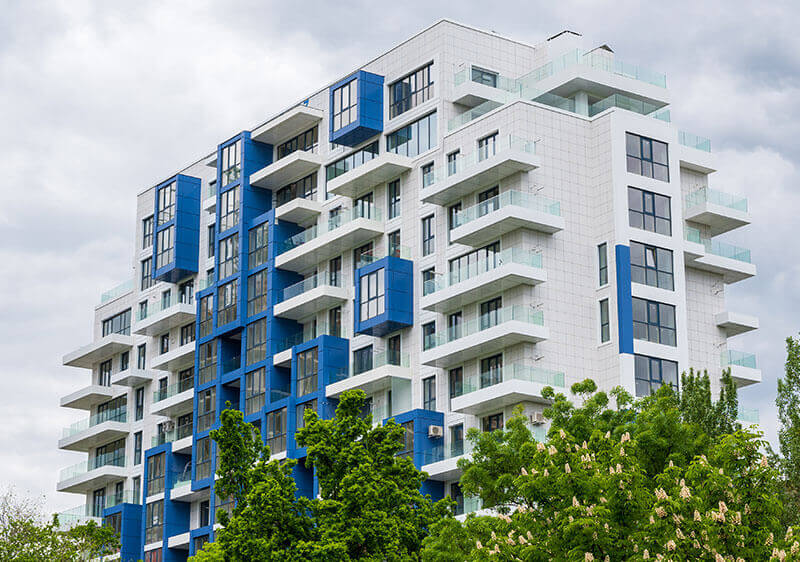 Property Name
Units: 1,330 | Property Type: Multifamily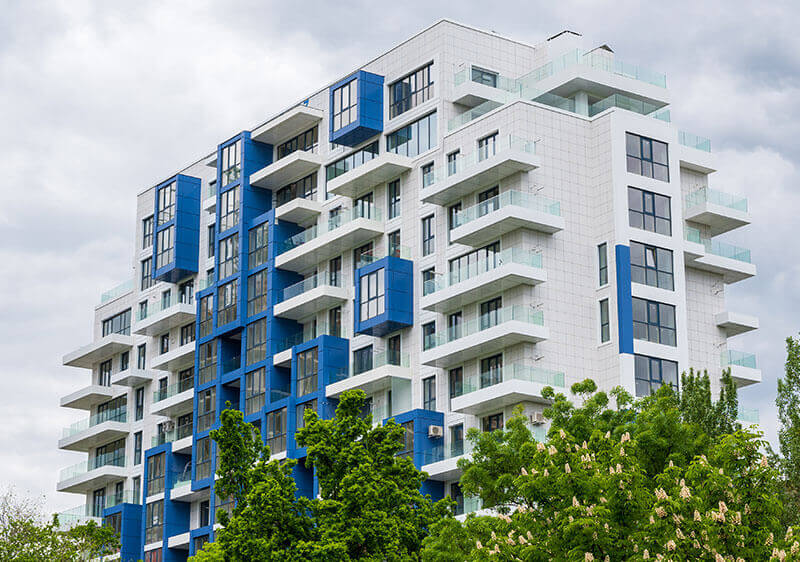 Property Name
Units: 1,330 | Property Type: Multifamily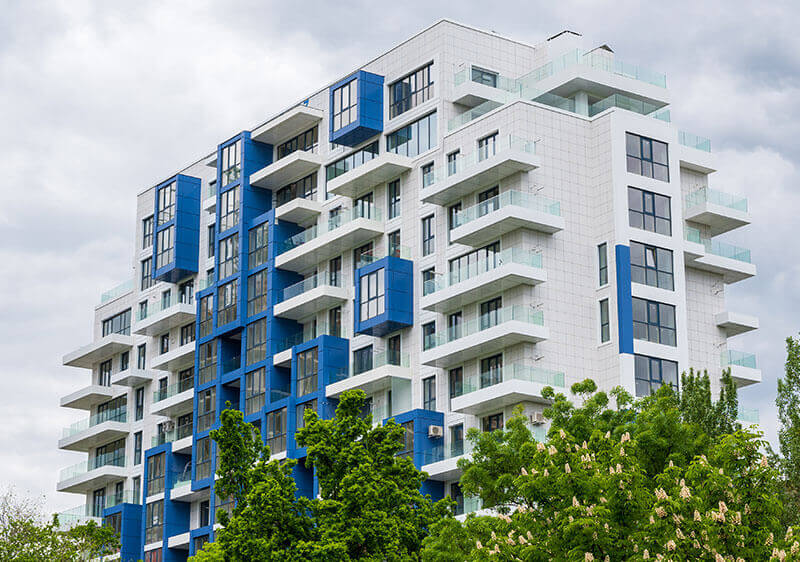 Property Name
Units: 1,330 | Property Type: Multifamily
Multifamily AP360

Podcast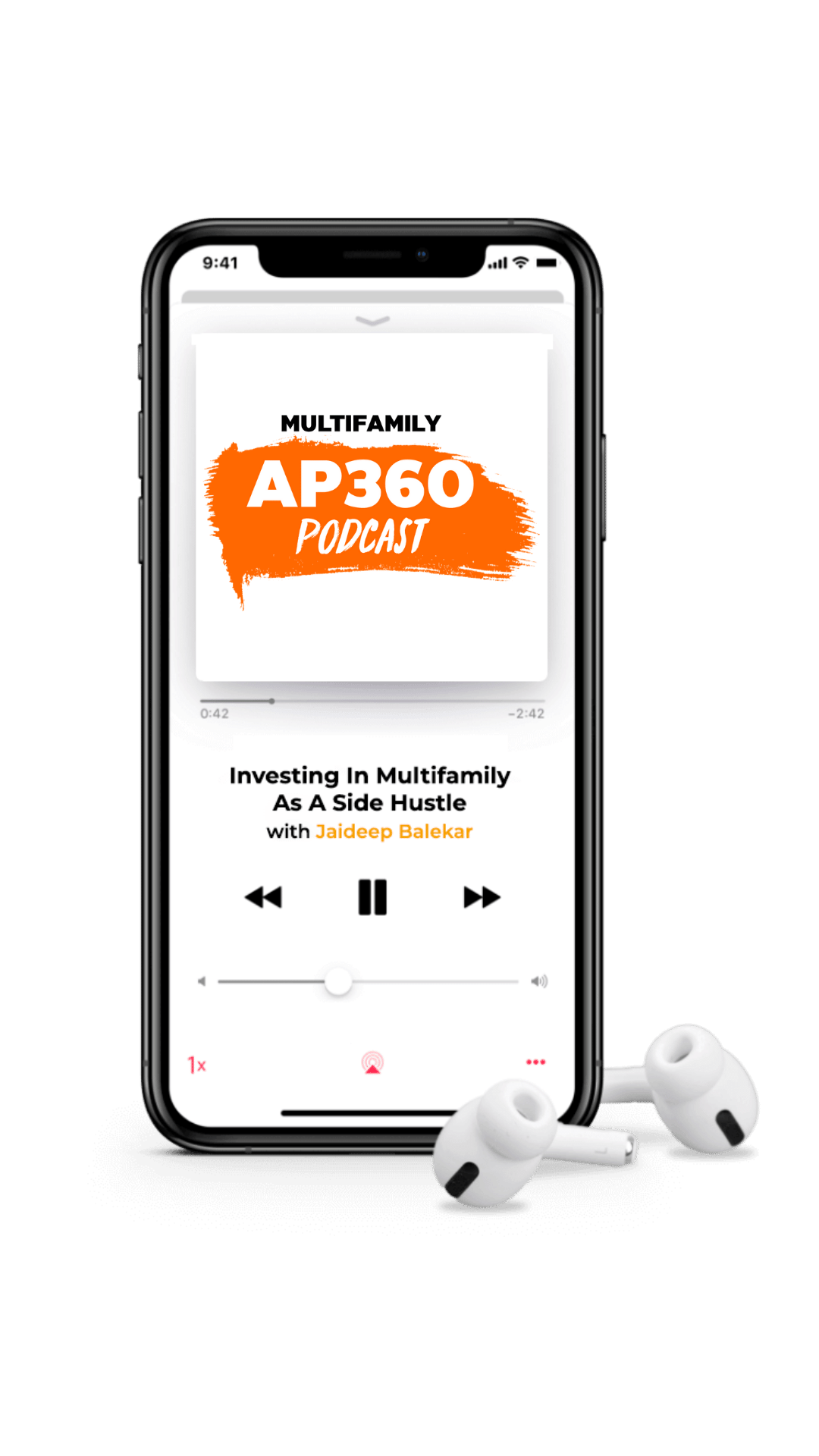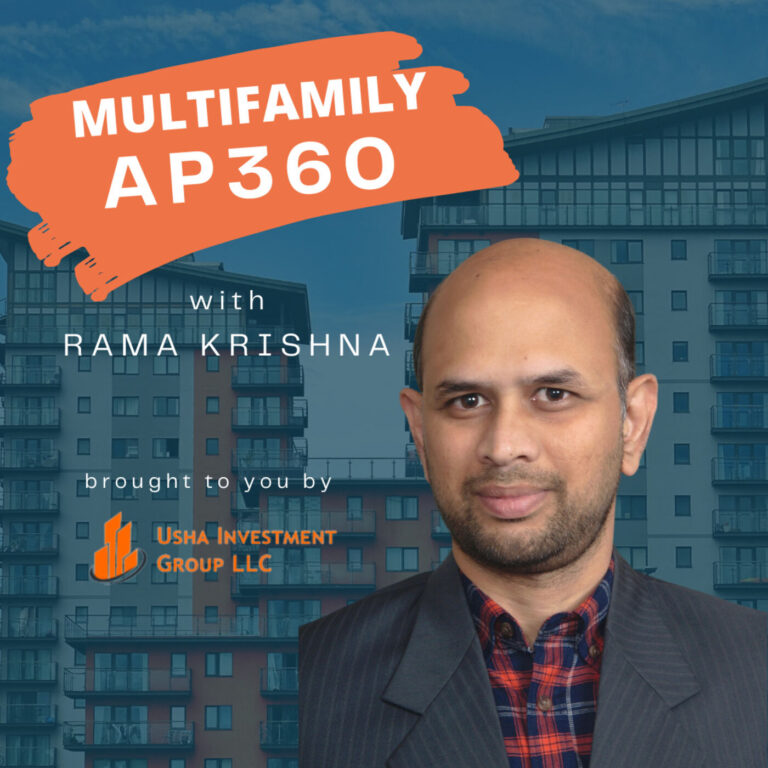 MULTIFAMILY AP360
Hello, everyone! This is your host, Rama Krishna from Usha Investment Group LLC. Welcome to MULTIFAMILY AP360, the show where we discuss 360" views on Mindset, Passive, and Active Multifamily Investment for those who looking for tips, strategies, and best and most challenging experiences. Also, I request you to share it with those who might benefit and leave a rating and review.
EP#278 Choosing Partners Wisely with Gabe Gruszynski
Gabe is the COO at Gruszynski Capital initially started off in single family 5 years ago, that focus shifted to multifamily 2 years ago to take advantage of his analytical skills and project management background. Gabe looks at multiple data points to help determine where we can add more value to properties, which in turn provides the best returns for investor partners. 
Episode Highlights
– Negotiating and managing multimillion dollar contracts
– Markets, assets under Gabe's radar
– Choose partners wisely
– Best and challenging experiences
Book Recommendation:
– Who Not How
Grab your freebie – Tips for Multifamily Investing at www.ushacapital.com
Found this episode insightful? Show us some love by spreading the word on social media or  rating and reviewing the show here – https://podcasts.apple.com/us/podcast/multifamily-ap360/id1522097213
Follow Rama on socials!
LinkedIn | Meta | Twitter | Instagram
Connect to Rama Krishna
E-mail: info@ushacapital.com
Website: www.ushacapital.com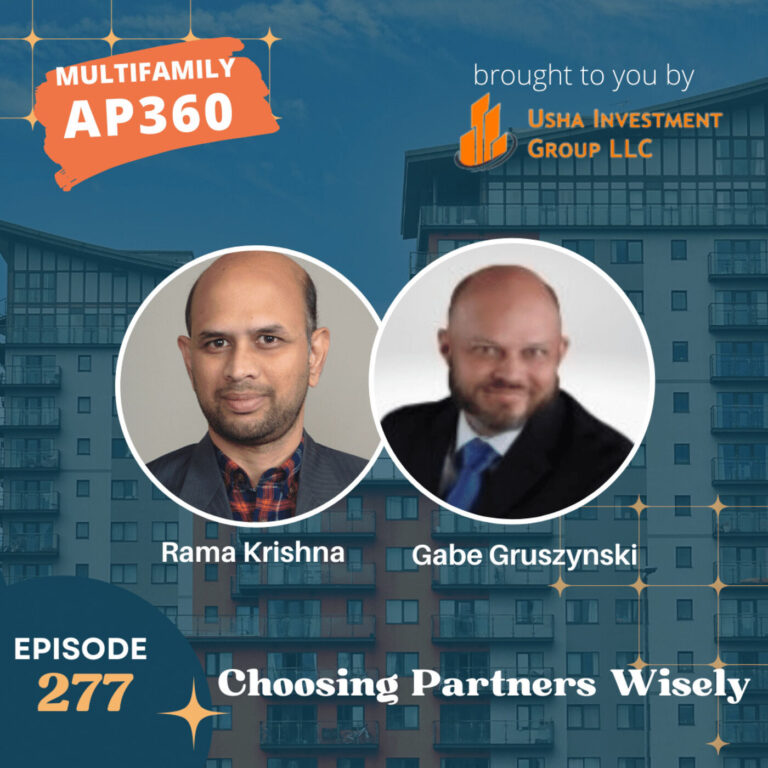 Search Results placeholder
What People Are

Saying About us
The Multifamily AP360 Conference is a phenomenal collection of experience and wisdom in the multifamily investing space. Any time we want to accomplish big things, whether personally, professionally and especially as investors, we must surround ourselves with others who have the track record of what we want to do. The Multifamily AP360 Conference connects investors to what's happening economically, the latest tools and strategies for achieving success as an active or passive investor, and access to game changing relationships.
Tyler Chesser

Want to receive expert advice directly in your inbox?