Welcome to Creating Wealth Through Passive Apartment Investing Podcast
Multifamily AP360

Podcast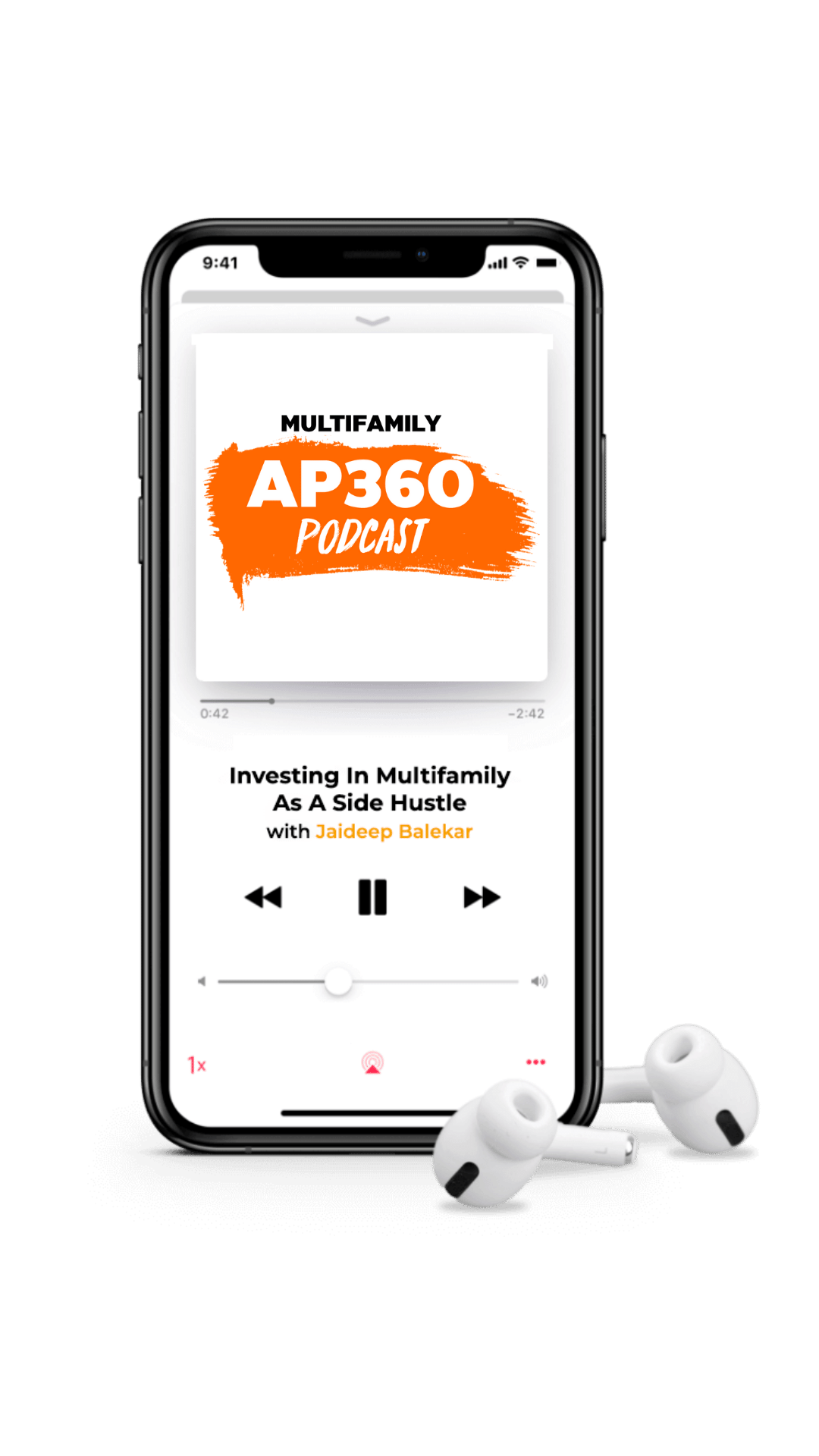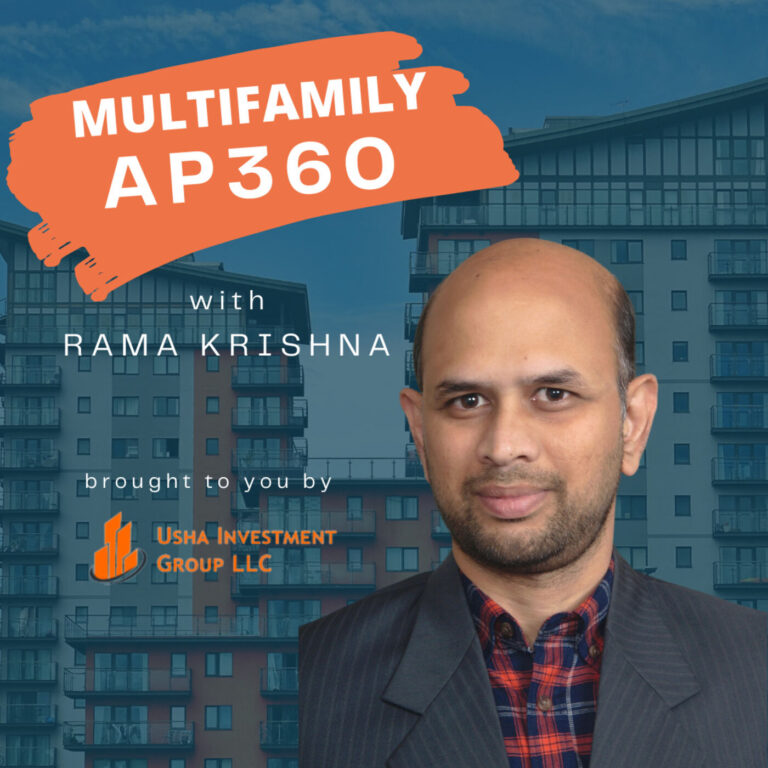 MULTIFAMILY AP360
Hello, everyone! This is your host, Rama Krishna from Usha Investment Group LLC. Welcome to MULTIFAMILY AP360, the show where we discuss 360" views on Mindset, Passive, and Active Multifamily Investment for those who looking for tips, strategies, and best and most challenging experiences. Also, I request you to share it with those who might benefit and leave a rating and review.
EP#252 Exploring Investments in RV Parks with Jeremy Hans
I chat with
Jeremy Hans
from
Climb Capital
in today's episode. 
Jeremy is a co-founder of Climb Capital and has been an active multifamily real estate investor since 2010. He focuses on value-add properties, specializing in apartments and mobile home communities. He completed his MBA from the University of Florida in 2016 and has experience analyzing, acquiring, and managing multifamily properties. He has an active and passive portfolio across the Southeast and Texas. As a Naval Officer, he continues to serve in the Naval Reserves as an Advanced Helicopter Flight Instructor. 
Episode Spotlights
– Knowing what you are and hiring good people who do their job well
– From investing in Class C apartments, Mobile Home Parks to niching to RV parks investments
– Business plan with RV Parks
– How lending works for RV Parks
– Challenge of lack of data in RV Park space
– Vetting RV Parks
–  Being willing to get dirty and not having all the answers

Books Recommended
– Traction
Connect with Jeremy
Email:  Jeremy@climbcapital.com
Grab your freebie – Tips for Multifamily Investing at www.ushacapital.com
Found this episode insightful? Show us some love by spreading the word on social media or  rating and reviewing the show here – https://podcasts.apple.com/us/podcast/multifamily-ap360/id1522097213
Follow Rama on socials!
LinkedIn | Meta | Twitter | Instagram
Connect to Rama Krishna
E-mail: info@ushacapital.com
Website: www.ushacapital.com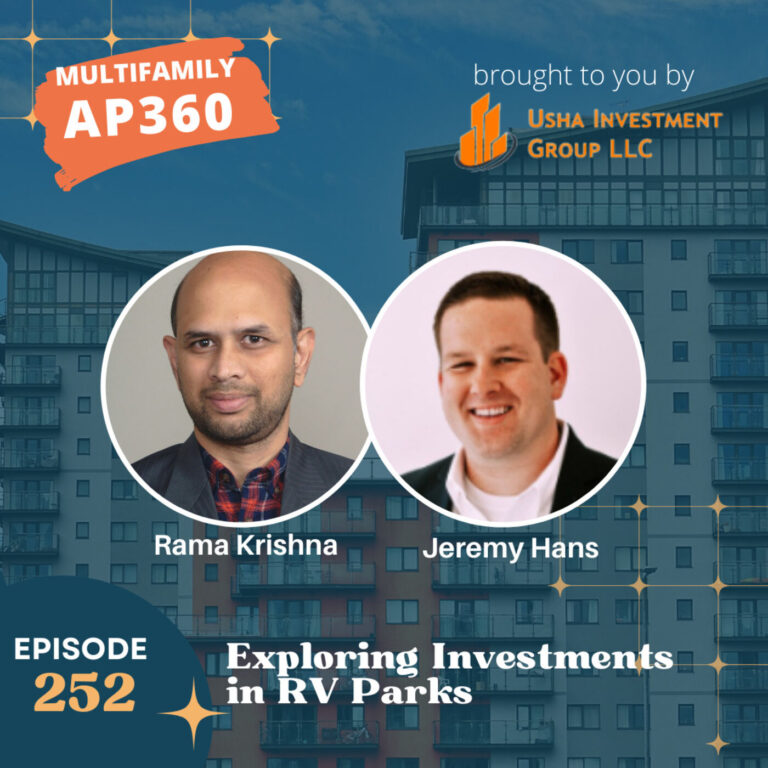 Search Results placeholder