Welcome to Creating Wealth Through Passive Apartment Investing Podcast
Multifamily AP360

Podcast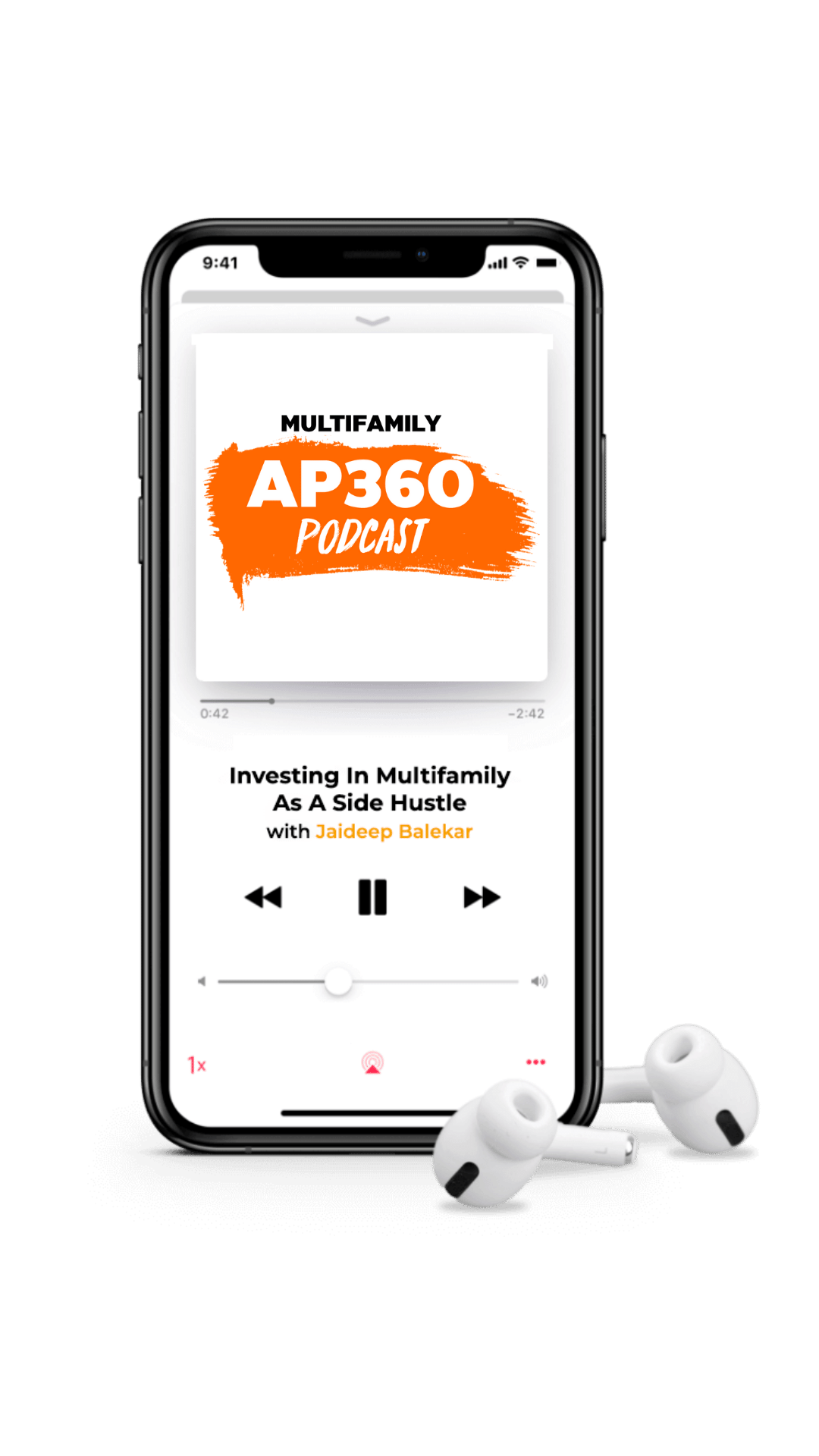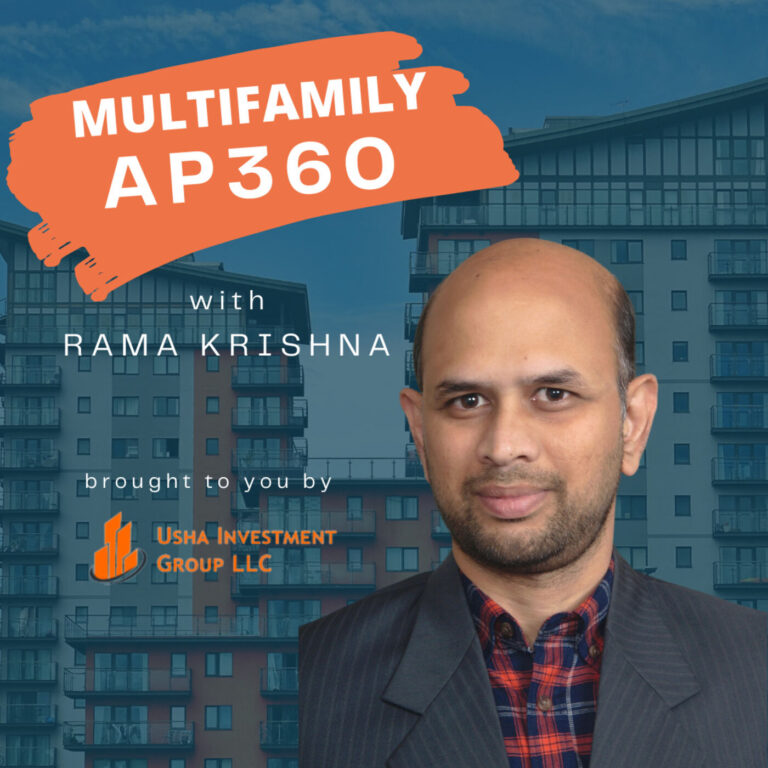 MULTIFAMILY AP360
Hello, everyone! This is your host, Rama Krishna from Usha Investment Group LLC. Welcome to MULTIFAMILY AP360, the show where we discuss 360" views on Mindset, Passive, and Active Multifamily Investment for those who looking for tips, strategies, and best and most challenging experiences. Also, I request you to share it with those who might benefit and leave a rating and review.
EP#278 Choosing Partners Wisely with Gabe Gruszynski
Gabe is the COO at Gruszynski Capital initially started off in single family 5 years ago, that focus shifted to multifamily 2 years ago to take advantage of his analytical skills and project management background. Gabe looks at multiple data points to help determine where we can add more value to properties, which in turn provides the best returns for investor partners. 
Episode Highlights
– Negotiating and managing multimillion dollar contracts
– Markets, assets under Gabe's radar
– Choose partners wisely
– Best and challenging experiences
Book Recommendation:
– Who Not How
Grab your freebie – Tips for Multifamily Investing at www.ushacapital.com
Found this episode insightful? Show us some love by spreading the word on social media or  rating and reviewing the show here – https://podcasts.apple.com/us/podcast/multifamily-ap360/id1522097213
Follow Rama on socials!
LinkedIn | Meta | Twitter | Instagram
Connect to Rama Krishna
E-mail: info@ushacapital.com
Website: www.ushacapital.com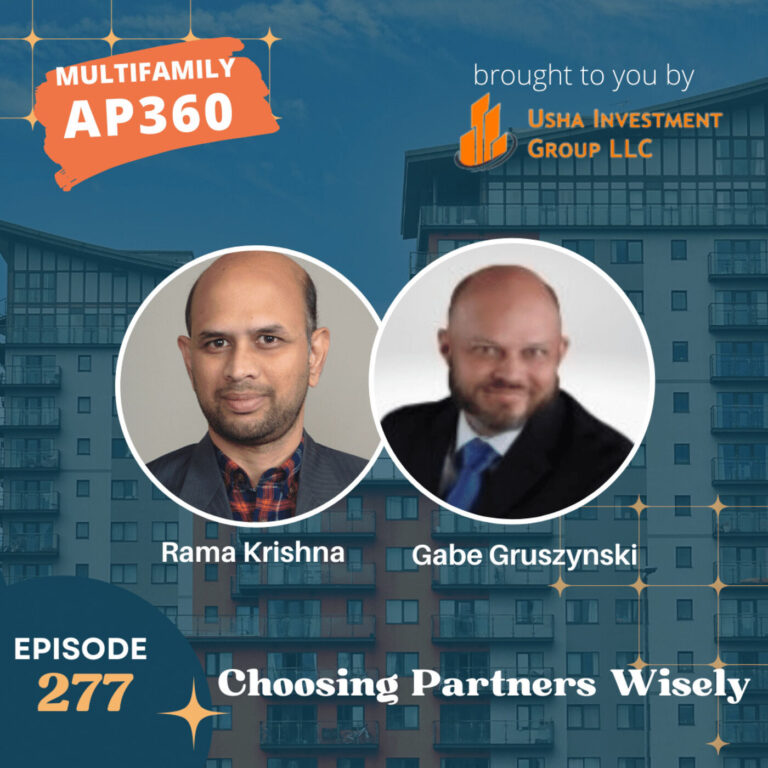 Search Results placeholder